5 reasons your print business needs to be online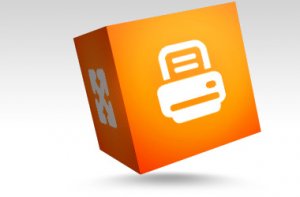 Every print business can benefit from having an online presence and when you consider the incredible general increase year on year of purchases made direct from the internet can quickly become an important source of revenue . An online print solution website will help printers to increase revenue and profits. Here are 5 good reasons why your print business needs to be online.
A Web to print Storefront – You can create your own unique online print shop with the option of a secure checkout and payment gateway facility which will enable your customers to browse and immediately purchase which is a proven way of increasing revenue.
Online Web to Print Facilities – Using a modular solution will enable you to choose the right mix of products and services and will allow your customers to obtain instant quotations and place orders online immediately.
Save on Set Up Costs – Using a ready prepared Print Management Software system offers your business the complete flexibility to be up and running in double quick time and allows you to generate a website print services menu that is bespoke to the products and services that you want to offer without the major expenditure of designing and setting up from scratch yourself.
Artwork Upload Facility – With an online presence your customers can easily access and upload artwork which provides them with an easy and convenient way of getting a job underway as quickly as possible and speeds up the completion of the work from your point of view, so you and the customer are both happy.
Internet Profile for Growing Your Business – Quite simply if you do not have an active internet profile where your customers can find you through a search engine or related advertising, you are likely to be missing out on a substantial amount of business . You also have the potential to generate substantial amounts of new and repeat business through internet visibility and of course there is the fact that being online provides you with access to potential customers anywhere in the world.
These are 5 good reasons why your print business needs to be online and when you consider the opportunities to generate new business together with the potential to reduce operating costs by reduced office administration it is a persuasive argument. It is highly likely that you will improve customer service and satisfaction by offering easy access to your print services and a faster turnaround time on orders that have been placed online.