The advantages of being an online print business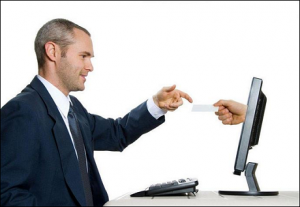 The phenomenal growth in UK internet usage provides a massive opportunity for print businesses to benefit from. A print business online is a great way to provide customers with a web to print solution.
Generate new business – Having a website is a great way to attract new customers through high search engine visibility, you can retain existing clients by providing added value services online. Being online is a great way to gain time to promote additional services, also when you are online you can have access to customers anywhere in the world.
Reduce operating costs – Being online is a great way to save time, as everything is online you can reduce the overhead cost for example office administration. There are also plenty of ways to trade and communicate in a cost effective way. Being online can reduce cost as you will require less staff and less office space.
Improve customer service – With an online business your company is available 24 hours a day. It makes it a lot easier access for pricing and ordering routines. You can be available for any customer concerns instantly and gain new business by providing instant quotations. If your business provides artwork then being online allows easy upload of images.
Improve communications – By keeping your website constantly up-to-date, you can inform existing clients or new potential clients of offers and the range of service provided. Being online offers ways of communicating world-wide for a very low cost, even free of charge. This would allow you to reach out to possible new customers throughout the world, greatly increasing your target market.
In today's business climate a successful website is essential to virtually every business:
In recent studies carried out 8 out of 10 consumers say they would contact a company that has a website first, over and above one that doesn't. 70% of users actually go on to make contact with a company they find listed on a search engine.