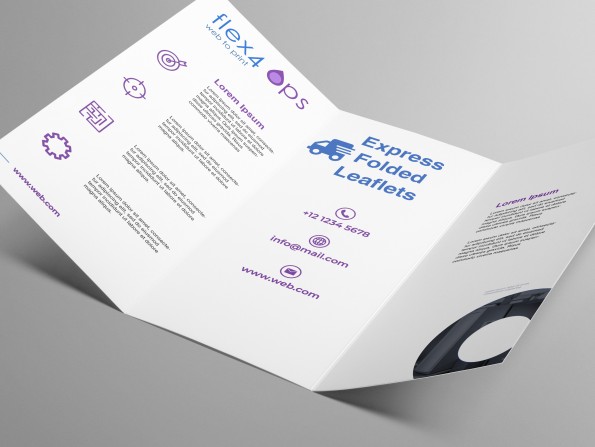 Folded Leaflets
A folded leaflet is a great way to promote your business or product or services. Folded leaflets are Zero rated for VAT purposes.
Standard Turnaround: 5-7 days
Xpress Turnaround: 3-4 days 15% extra
Panic Turnaround: 1-2 days 25% extra
Same Day Turnaround: 50% extra
Printed in full colour to both sides of a triple coated 130gsm silk paper, our leaflets can be single leaf or folded in a variety of formats.
Folding Guide
(see Artwork Guidelines tab for downloadable templates)
There are several other formats in which you can have your leaflets folded – some of which will be covered in our folding price but some may be liable to extra charges. If you are unsure or just want a bit of advice then please feel free to give our sales office a call on 020 7952 8160 to discuss your specific requirements in more detail.
Size: DL, 4pp A5 and A4.
Material: Coated gloss or silk 150gsm, 200gsm and 300gsm. Uncoated 160gsm, 200gsm and 300gsm.